Beautifully crafted in the image of 
a delicate bonsai
tree
, 
covered in marvelous warm lights.
Choose from our ambient cherry blossom in a pearls of warm sunshine
,
 rich pink bloom, or the original spirit tree glittering with light
.
Each tree can be powered by battery or USB, making it the perfect bedside ornament to balance out your room. Are you ready to wake up to serenity?


❤️️ Beautifully Crafted
❤️️ Creates a magical yet cozy atmosphere.
❤️️ Bonsai style design to attract positive energy.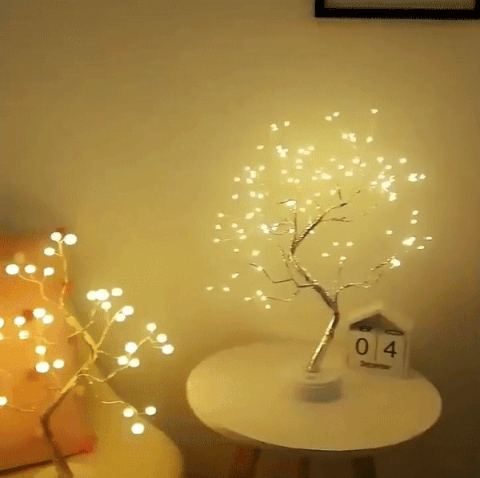 Specification:
Power Supply: USB DC 5V / Battery 3xAA 1.5V
Material: ABS + Copper Wire
Approx Sizing:
Base Diameter: 12CM
Cable: 1 Meter
1x Sparkly Tree
1x USB Cable Line
1x Switch Base