BEST GIFT FOR YOUR CAT
Do you love your cat but don't have the time to play with her?
Filling Guilty about your cat getting overweight?
Don't worry!
Watch them having fun chasing the tricky snake all day!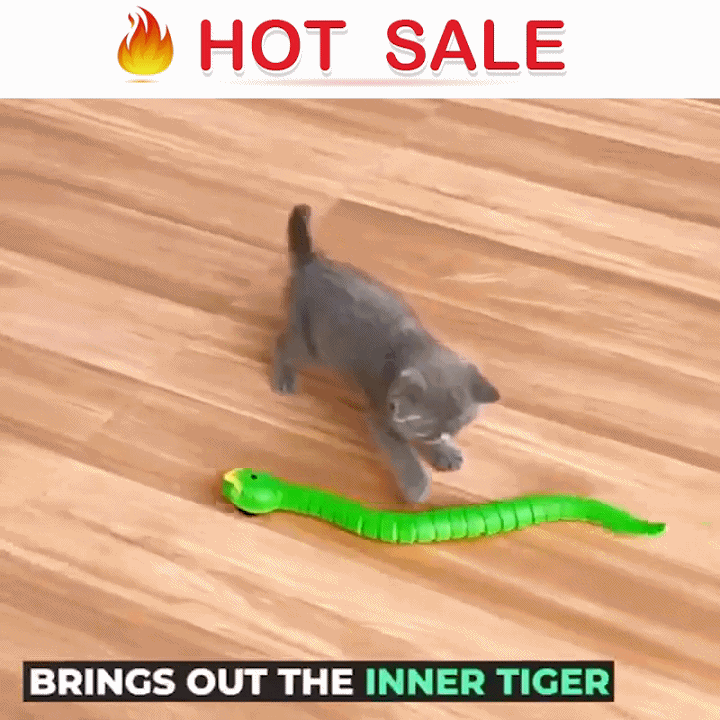 FEATURES
✅ Coolest Cat Toy Of 2021

The real life like 3D modelled Snake will trick your Cat that it is for real and giver her a tough fight all day. 
✅ Great Stress Relief for your Cat

Absolute FUN Guaranteed with this TrickySnake Toy!
✅ Changes direction hitting an obstacle
When encountering obstacles, the eyes will flash, automatically turns back & continue movement, the tongue can be stretched, the tail swings, and it will enter the dormant state after playing continuously for about a minute. Tap the snake head to enter the playing state again.
✅ Simple USB Charging, forget Batteries
It requires only a 40 minute USB charging every few hours. Makes it super simple to maintain unlike having to worry about batteries.
SPECIFICATIONS
Color: White/Black/Green/Pink
Size: 39*4*4 cm
Battery: Rechargeable
Material: ABS Material
PACKAGE INCLUDES
1*Remote Control Snake