Never stress again? The best toys for your child. This is the product you need!

Everyone suffers from stress from time to time, but this is going to be the solution! This product provides the best distraction and leads to better focus. It puts your brain to work, a kind of warming up. Your child will also love this, to entertain themselves with.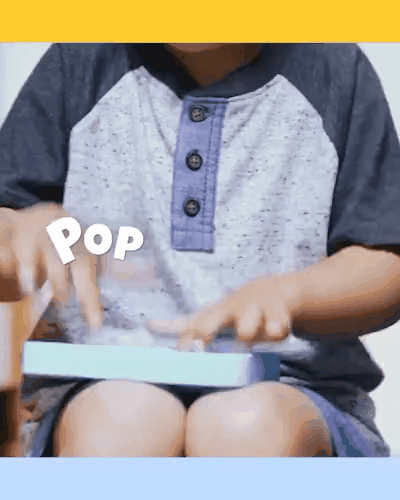 FEATURE
Tasteless and Harmless:This is ideal for your child. It doesn't just break and is harmless.


Training: This is a top product, especially to train your focus and give your brain a super warm up.After just 2 minutes of doing this, your brain will work better and you will be less distracted.


No Stress: The product distracts you from the thoughts that trigger stress in you, so that the stress disappears.


Better Focus: By using the product, you are no longer distracted and focus improves.


Easy to Carry: Because this is so light and very compact, it fits in any bag making it easy to carry.
SPECIFICATION

Material: Silicone
Color: Rainbow Colors
Weight: About 0.1kg
Size: About 15*1.5CM
Package Including: 1*Push Bubble Fidget Sensory Toy