Whether you just got a new dog or need a better way to walk your pet, our No-Pull Reflective Dog Harness can really make a difference!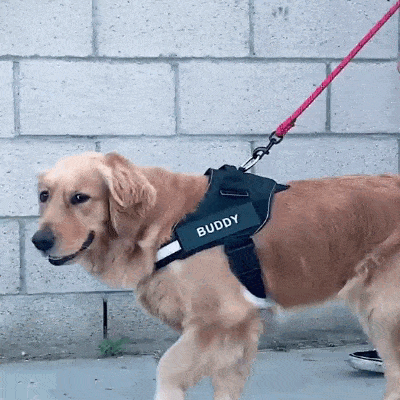 Gone were the days of complicated harnesses that took forever to put on your dog. Just slide HarnessBuddy over your dog's head and buckle it up. That's right, slide and buckle up, 3 seconds, voila!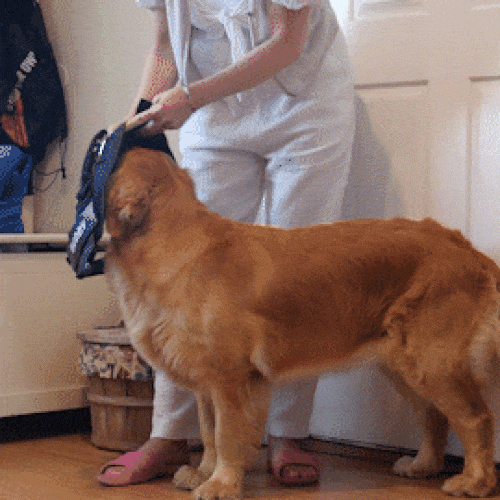 The top handle is there for you whenever you need a little extra control. Be it guiding your dog up the stairs or walking your dog in a tight space, just grab the top handle and you can go for an evening walk even without a leash.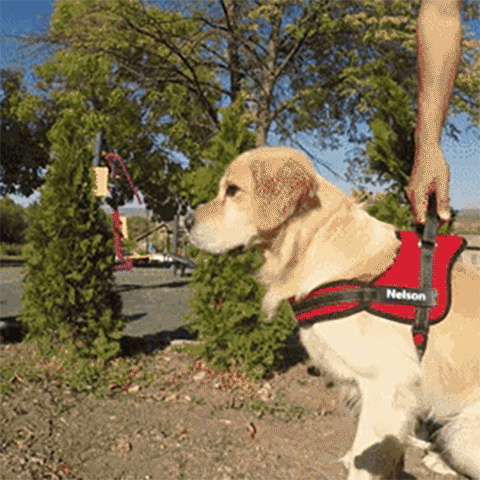 The Harness is perfect for training, discourages pulling, and allows you to stop your dog from jumping up on strangers without worrying about choking all while giving you more control. Dogs on harnesses are also less likely to be tangled up in the leash accidentally.

A big advantage a harness has over collars is that they reduce the risk of neck injury which dogs are prone to. They massively reduce respiratory problems & tracheal collapses.
Personalized Dog's Name & Contact Number
Every dog is unique and different. Now you can express your dog's individuality through the free customizable name tag. Whether it's expressing your dog's intelligence with a clever slogan, or personalizing with the traditional name and phone number, the custom label makes your pet easily identifiable, so when your dog gets lost, it can be returned home safely.