Product Description
This dual-bladed peeler has one blade for standard peeling and another blade to julienne.
It's super sharp, yet gentle enough to use on delicate vegetables and fruits, due to the micro-blade technology in its design.
The peeling blade has tiny teeth, and the julienning blade has 16 mini-blades that work simultaneously.
The blades also grip the fruit or vegetable, instead of slipping and causing an inefficient cut. Has a large, easy-grip handle and an 8-cm blade.
Features & Benefits
【Mulitifuctional Design】 Double-layer flake design of the stainless steel, which peeler shaving technology through a unique, you can use it to dig out uniform filaments safely and easily. Julienning or peeling fruit, vegetables easy and fast with this peeler. One blade to peel vegetables and the other one to slice them into long strips.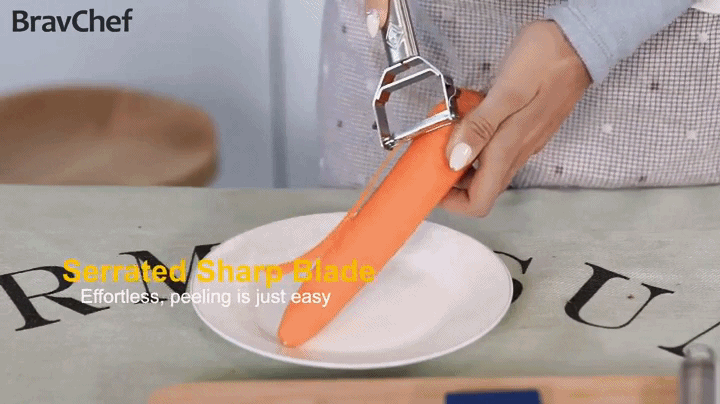 【Premium Material】 This Julienne Peeler is made of highest quality 304 rust resistant stainless steel with stylish and razor-sharp blades with anti-cut design for safety and

health

,corrosion resistance,higher hardness.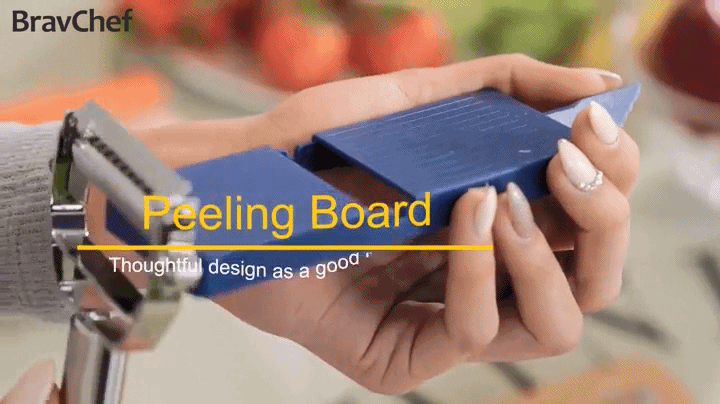 【Useful Kitchen Helper】This ultra sharp, dual-bladed peeler can be used for peeling and julienning everything from apples and pears to carrots, cucumbers, potatoes, squash and zucchini easier and efficienter. You'll be making beautiful meals in a short time and with it you can join the revolutionary weight loss craze. Simply replace high carbohydrate foods with healthy vegetables, you will be losing weight within no time!
【Easy Clean & Storage】The stainless steel peeler's teeth won't clog up the way other peelers do, just use a brush to remove food residues on teeth, pass it under running water, also, dishwasher safe.What's more, modern design is both sleek and compact with a hanging hook which allows for easy storage among other kitchen tools!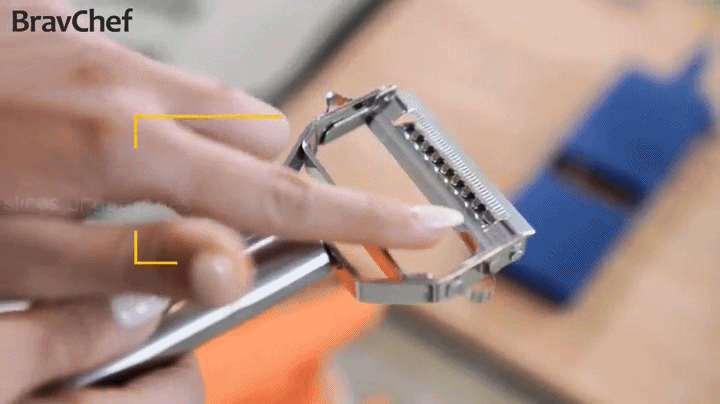 Product Information
Package Dimensions:6.61 x 3.54 x 1.42 inches
Item Weight:3.52 ounces
Package Contents:
1 *Multi-functional Cutter