Description:
How It Works?
Flipping the switch on enables the motion sensor that attracts your pets attention with its lifelike movements. The built in stand-by mode keeps the battery from draining when the fish is left alone. This combined with the high quality lifelike fish cover fires up cats natural hunting instinct.
First Realistic Floppy Fish Toy With Smart Motion Sensor and Built-in Rechargeable Battery. Treat your cat to the best cat toy of the year. It flips, flops and wiggle just like a real fish. Rechargeable battery lasts for 3 days and provides hours of fun and entertainment.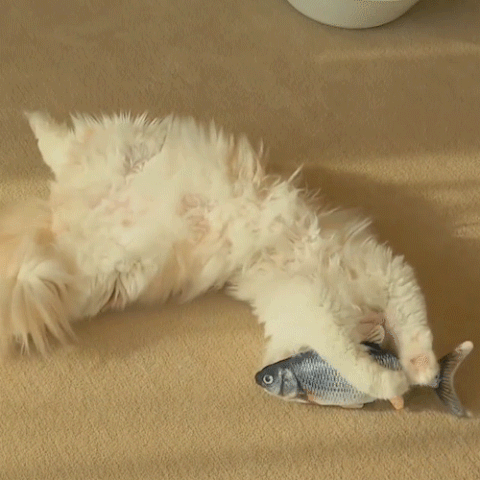 Refillable Catnip Pouch - Cat Safe Velcro Pocket is Easy to Refill with Catnip Over and Over Again! Your order comes with a USB charger, catnip, motor with built-in rechargeable battery and the washable fish fabric.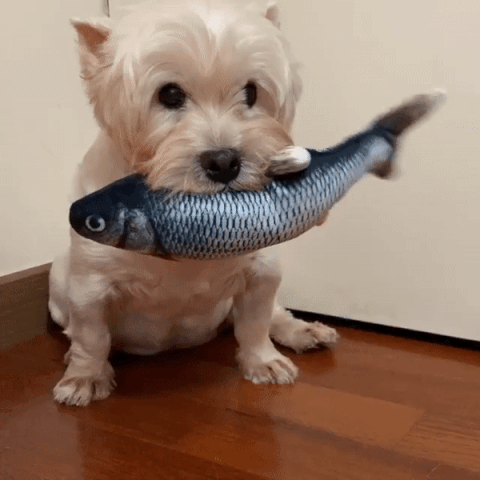 Built-In Rechargeable Battery:  You don't have to worry about replacing the battery. For the safety of your pet, the battery is protected in a hard plastic shell. Cats won't be able to damage or bite into the battery. It is completely safe.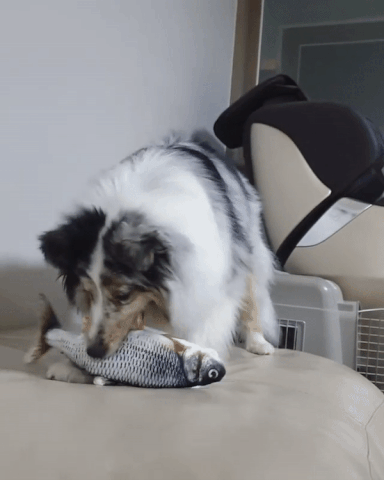 Tough Enough To Handle The Fiercest Hunters: Interactive Fish is made of high-quality, washable fabric. You don't have to worry about the safety and durability of the toy when it is being scratched or bitten by your cat or puppy.