🤓Have you ever suddenly felt sad, drained, or on edge when you walk into a room?

Sound has healing properties.
Different sound purification methods can be traced back thousands of years, across cultures-such as Tibetan bells and singing bowls.

Sharp, sudden sounds - vibrating at frequencies beyond our ears' ability to perceive, force objects and atmosphere to resonate harmoniously and neutralize space.

Our Witches Bells 🎐 is a good negative stopper that can shut out all negative emotions!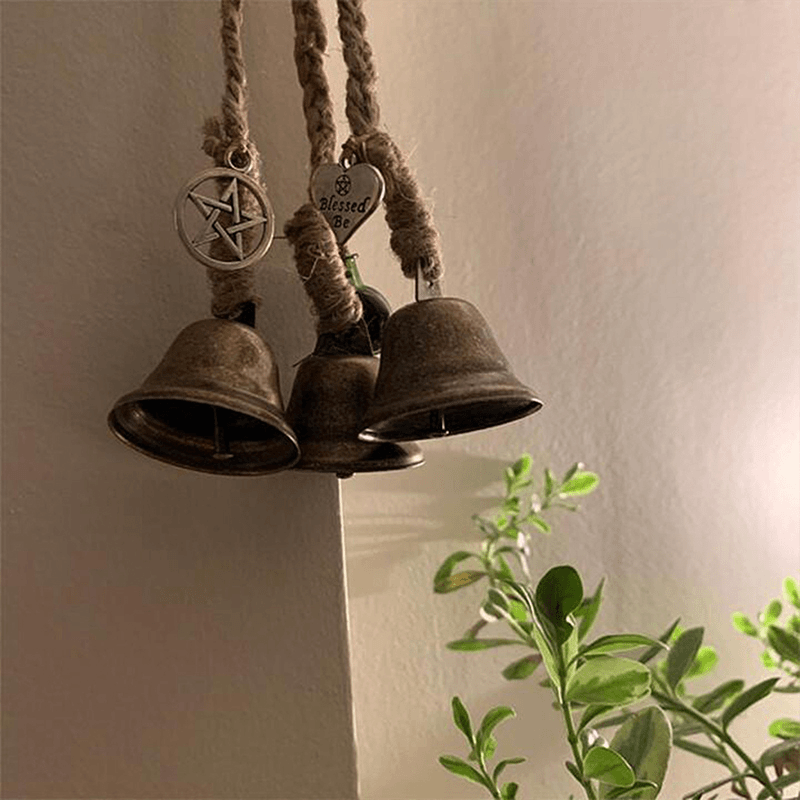 🔔This beautiful handmade set of witches bells have six bells, a tree of life charm, triple moon charm, Blessed Be charm, a tarot charm, a small spell bottle with black protection salt, and a key which is a protection for your home and all the people who live in there.
🎐You can hang Witch bells on doors, walls, corridors, and even trees in your courtyard and wherever you want.
A long used talisman of protection for your home, the ringing of bells is said to clear space of negative energy.🥰
【Witch Bells】🛎Witches bells are designed to chime when door is opened or closed, protecting the home from negative energy entering.💜
【Protection】Bells have been used for centuries to ward off negative energies and unwanted spirits. The clear sound of the bells is said to be a spiritual language spoken to the spirit world. Hang or lay our witch bells wherever you need some extra protection, let them do their magic, and bring about positive changes in your life.
🎐SPECIFICATION:
Hemp Rope + Bell

Product Size: 9*12cm

Package Includes:1 * Wind Chimes