Delivery
We use a secure courier service to make sure your items reach you safe and sound. We have got a great selection of delivery options below to make sure we get your purchases to you when its convenient for you. Please kindly note that you might need to pay the import duties and levies for certain items imported into your country.
Standard Delivery
Full Price Products: $6.99
Delivery in 6-10 working days (excluding holidays).
Deliveries to remote locations can take up to 15 business days
What delivery method will you use?
We work with major couriers and postal services wolrdwide to ship your orders, You can see a list of couriers by country here: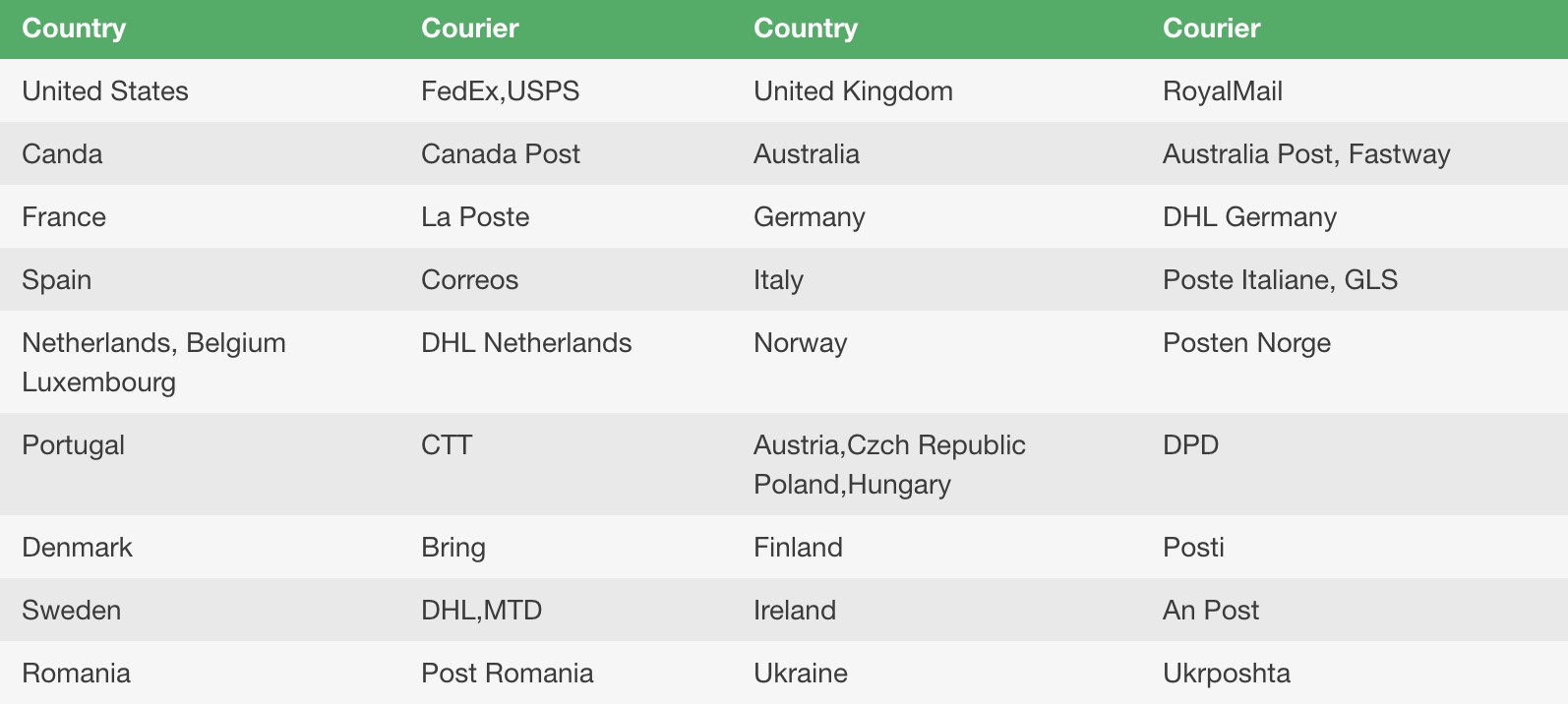 Do you ship worldwide?
Yes, we ship our products globally.
How can I track my shipping?
17TRACK provides ALL-IN-ONE package tracking service